Long before becoming the bustling urban centre it is today, Brentwood just was a sleepy little subdivision running along Lougheed Highway. Forests, single family homes, and lots of undeveloped space. Typical suburb vibes!
With no skytrain, no mall, and no skyscrapers, it's hard to visualize how much the area has changed. But life in Brentwood was still pretty sweet, even without all these modern perks we live here for today. Let's explore a little bit of Brentwood history. 
Brentwood had a lot going for it then, including being home to one of Metro Vancouver's drive-in theatres.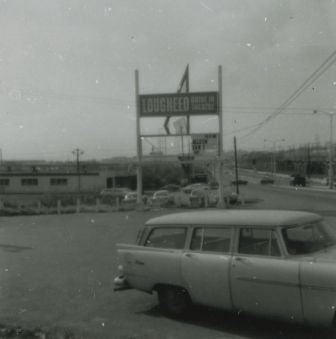 Yup, you read that right: a drive in theatre, right here in Brentwood. Ah, the 50s. 
The Lougheed Drive-In opened in 1951 in the 4200 block Lougheed Highway (that's the south side of the highway, right between Madison and Gilmore). Another drive-in--Cascades Drive-In Theatre--operated nearby. 
With a capacity of nearly 650+ cars, the drive-in was a hot spot for locals on the weekends. You could watch films at night under the stars, and during the day 
swap meets were often held
. 
Like a little mall before the mall!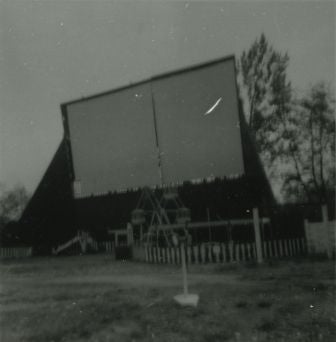 The Lougheed Drive-In operated until 1981 when the property was sold and the theatre demolished. The lot is now home to office buildings. While there are no plans for a new drive-in for Brentwood's new look (the nearest drive-in is 
Twilight in Aldergrove
), we will be getting a Cineplex in the upcoming mall renovations. In the meantime, the next best thing is to catch an open air movie at Burnaby's Civic Square. Check out the 
schedule here
!Thanks to the Burnaby City Archives for these awesome photos. Head over to 
Heritage Burnaby
 to see more!
---
Interested in more Brentwood? Sign up for our 
monthly Brentwood newsletter
!