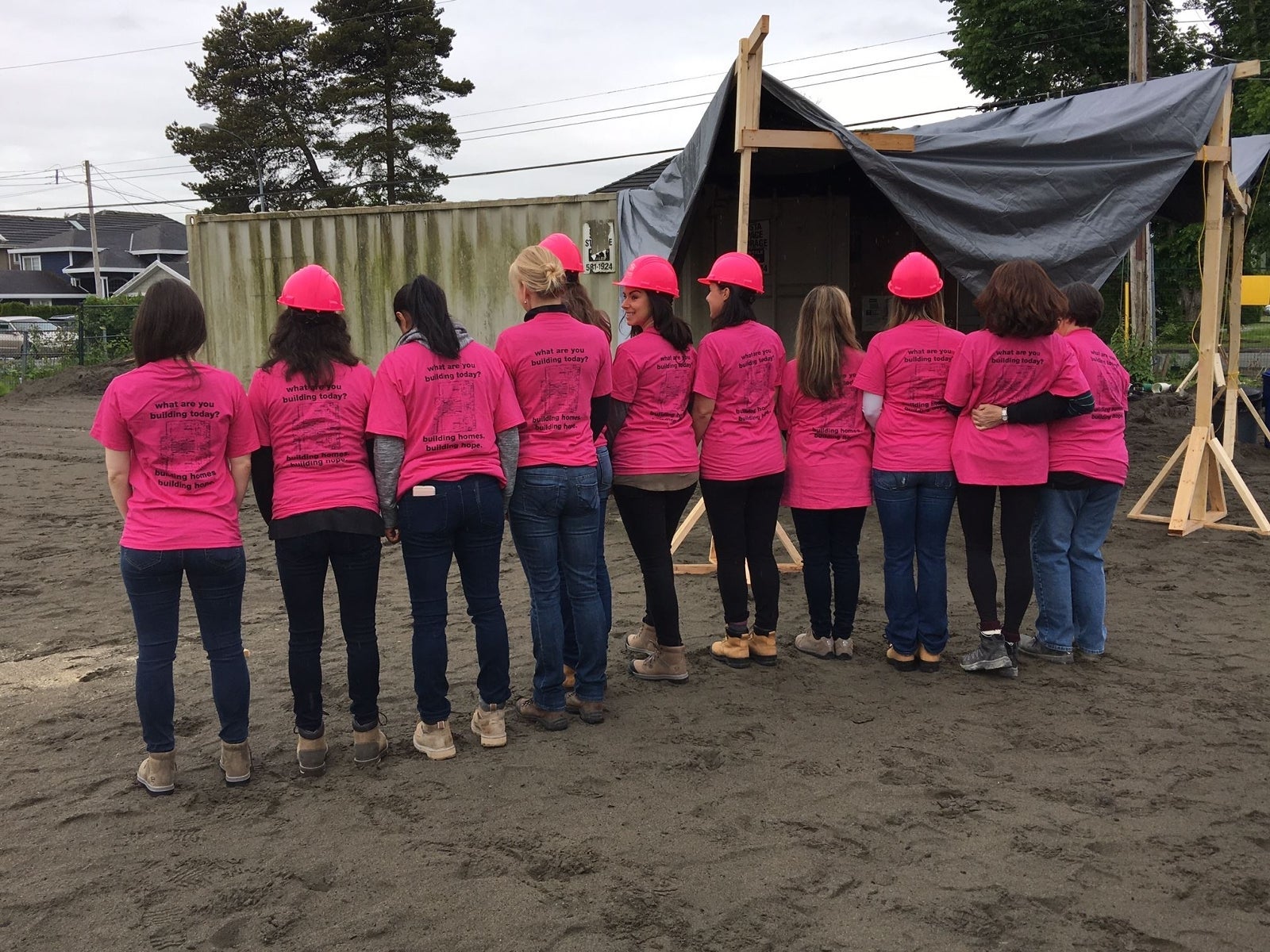 On June 1st I was lucky to join a hard working and dedicated group of women for Habitat for Humanity's 
Women Build 2017
.
We were proud to be part of the first build day on Habitat's 
new Richmond site on Ash Street
. The small lot will see a lot of big dreams realized over the next few years. With  6 new homes for 12 families, Habitat will provide a "hand up" with safe, affordable housing.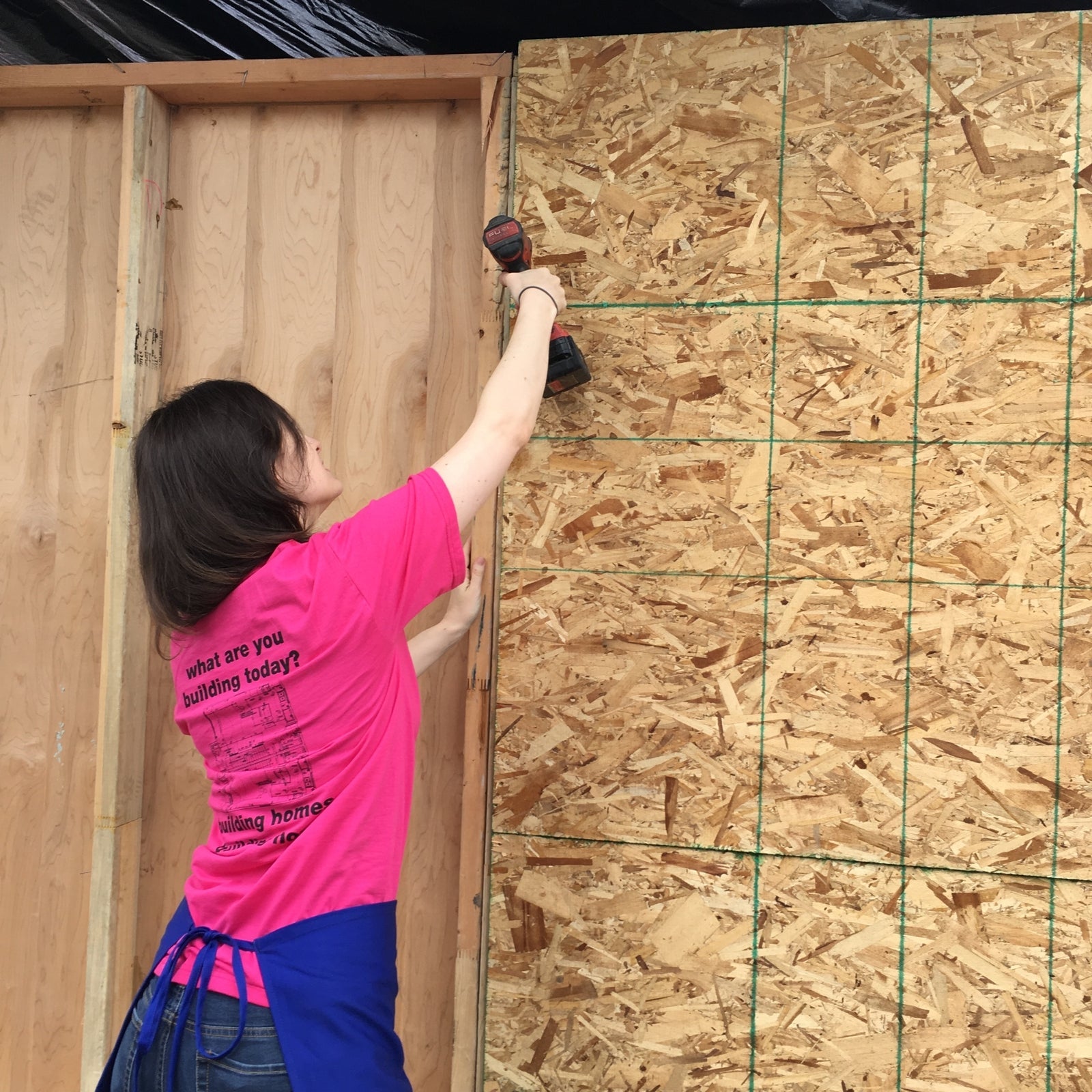 Habitat's initiatives are close to my heart. Every day I live and breathe helping people find homes. It's so rewarding to see families move into their dream homes and be able to start new chapters. But not all families are in a financial position to buy and sell, or even rent in Vancouver's housing crisis. I believe everyone deserves a safe and secure place to live, and it was time to put my beliefs to work.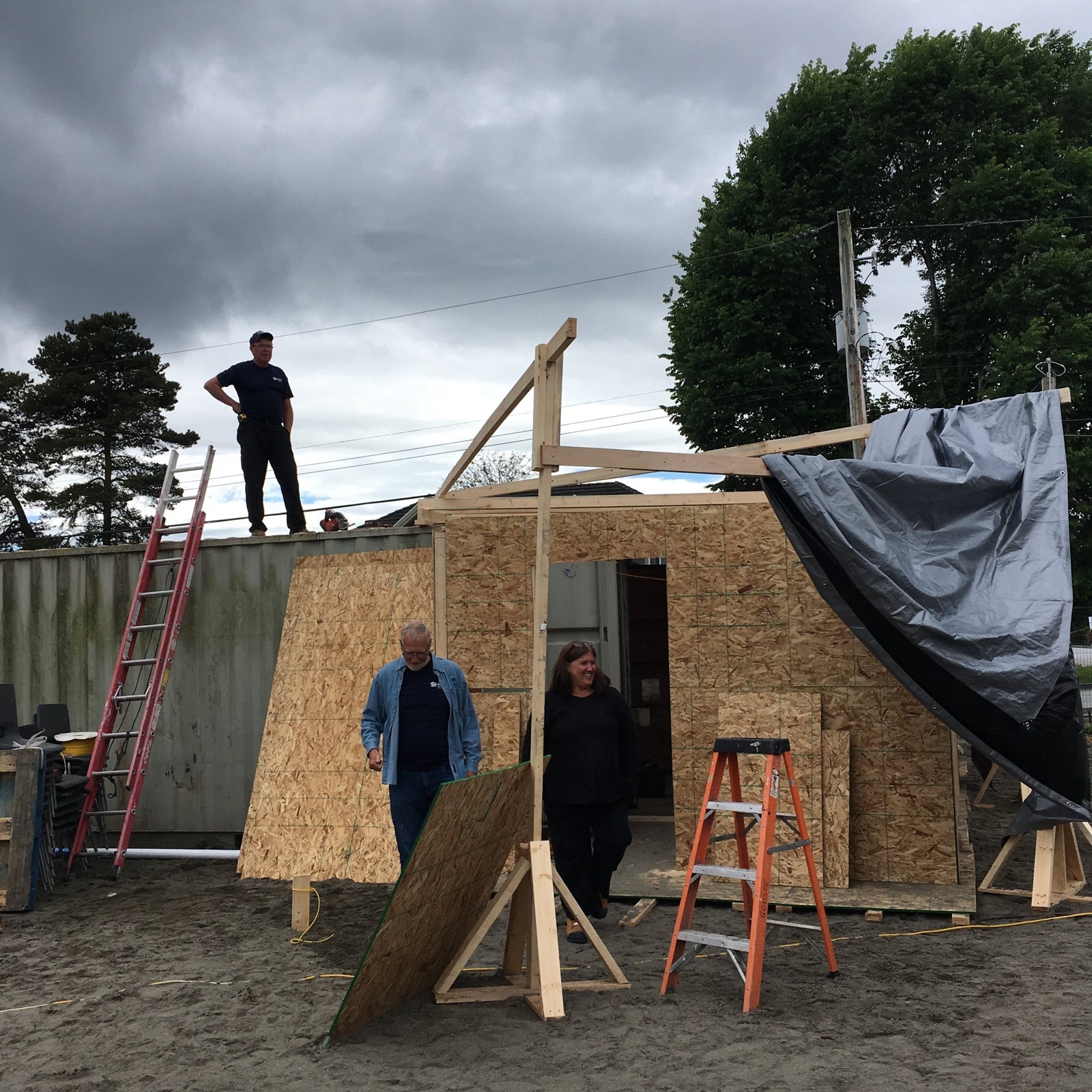 Through Women Build I was able to raise $1000 for Habitat and spend a full day lending some (wo)manpower to the cause. We got the job kicked off by building an office and volunteer shelter, ensuring future build days would run smoothly with space for everyone (and everything!) on site. Roofing, walls, nailing, hammering--we did it all in some pretty fashionable steel-toe boots. And no injuries! Phew. 
I'd like to thank my sponsors for helping me reach my goal, and for supporting Habitat's initiatives. And thank you to the awesome builders who I met on the site. I couldn't have asked for better women by my side.
Habitat always needs volunteers, so if you have a spare day and some skills to lend, please sign up to help!