'Tis the season for presale previews. Not only did I check out Etoile last week, but I also had a chance to take a look at the second phase of Lumina Brentwood that will be available just around the corner.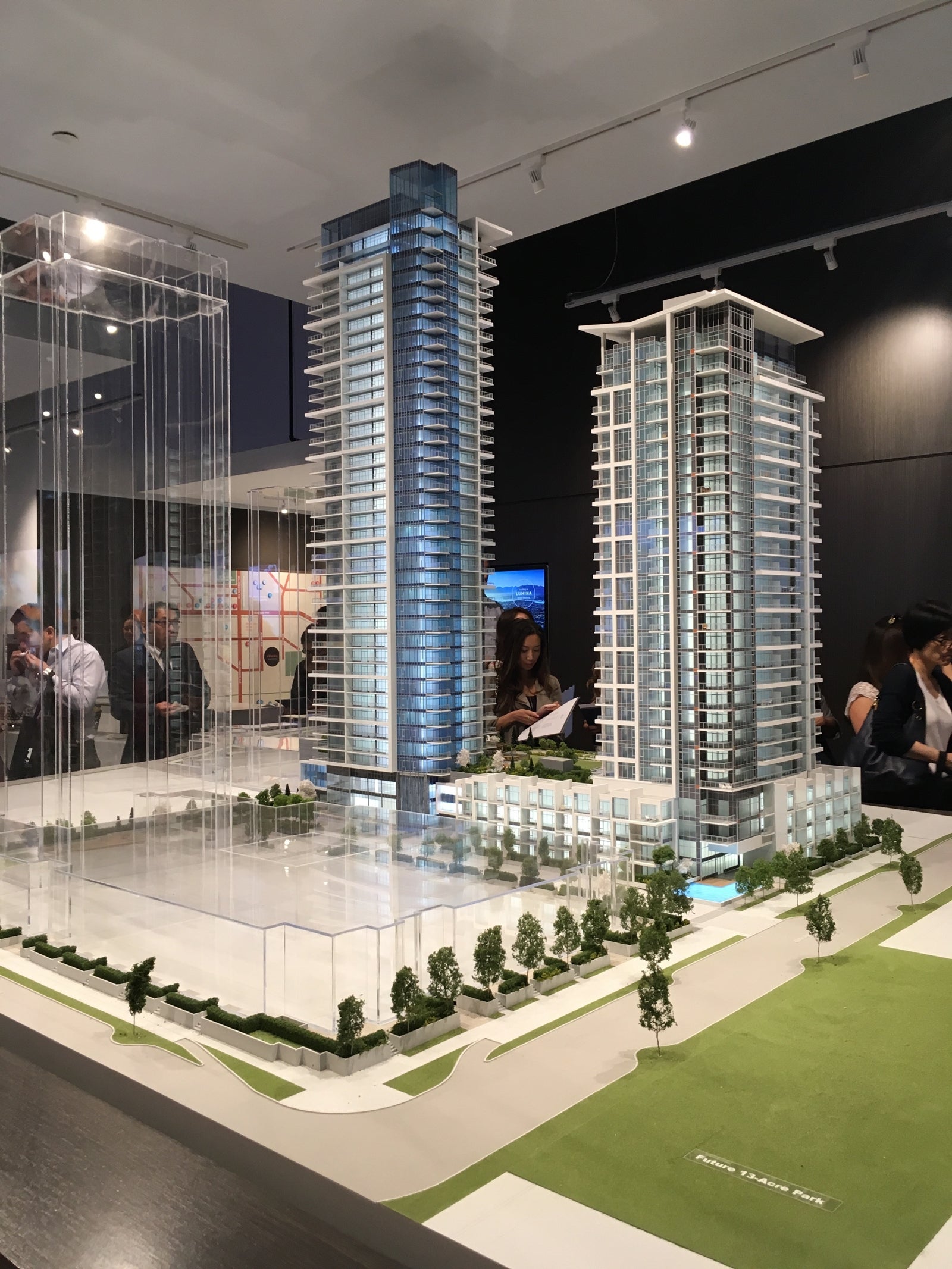 Lumina Brentwood is tucked into the quiet end of Brentwood, right at the very south end of Beta Ave. It will neighbour the (currently halfway complete) Milano tower, and the giant 13-acre park that will be part of the Concord Brentwood development. Just a short jaunt form Lumina Brentwood are all the standard Brentwood amenities, including the soon-to-be-revamped Brentwood Town Centre, sky train station, bowling alley, shopping and amenities. 
Trust you will be in good company with all the new towers and new neighbours moving in. Personally, I'm excited to see this area take shape and shed its current more industrial form.

So down to business: Starling is definitely going to sell quickly, just like the first phase Waterfall. There will be two more towers in the project (for a total of four), and I believe the other towers are Observatory and Garden, so you can see the urban oasis vibe they're going for here. 
So what can you expect from Starling? The presentation centre features three showrooms, all with different feels to give you an idea of how you can style and live in your new home. 
There are 12 floor plans, ranging from 507 sqft 1 bedrooms to large 1435 sqft 3 bedroom units.  The project also features a span of city homes and town homes, which i'm always a big fan of. Prices start at $519,000 and stretch upwards to $1,289,900. 
Want to see more? 
Contact me
 for pricing and floor plans and to chat everything Lumina.