Raise your hand if you've been dying for a pastry shop to open in Brentwood Park.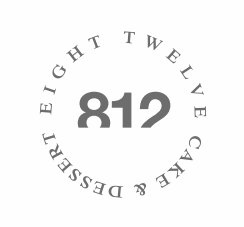 Um, all of your hands better be up because mine are flailing around like crazy. 
While Whole Foods fills the dessert void right now with a tasty selection of cakes and cookies, a smaller boutique pastry shop has been on my Brentwood business wishlist for about 10 years. I currently run up to Chez Christophe to get my sugar fix and while you will have to pry his triple chocolate mousse out of my cold dead hands, I seriously cannot wait to see what Eight Twelve will be offering up. 
812 Cake & Dessert
 (Eight Twelve) will be (fingers crossed) opening in mid-November at 4208 Dawson Street. Pastry Chef Claire tells me they will be a handcrafted pastry shop specializing in cakes and desserts inspired by local ingredients. Sounds delicious!
Keep an eye on their 
Facebook
 for Eight Twelve's opening date and follow their 
Instagram
 for some mouthwatering peeks into what will be in store.