Are you dying for some details about Juneau by Amacon? You're in luck! I just got off the phone with the lovely sales team and have some fresh details on the boutique development in the Brentwood neighbourhood.
You won't find this info anywhere else yet!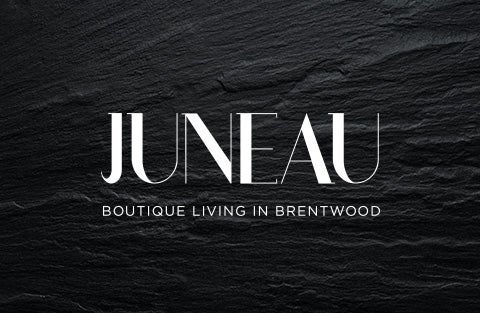 You ready? As always, this information is preliminary and preliminary condo presale information can change. That being said, here's a little taste of what we can expect out of Juneau by Amacon. 
The concrete tower will be 23 storeys with 147 units. The suites will be a mix of boutique and well designed one, two, and three bedroom homes. There will also be a handful of townhomes for that street-level city living vibe we all love. 
About 39 units will be one bedroom, ranging from 500-600 sqft. There will be about 7 three bedroom units, clocking in at around 1100 sqft. By far, the majority of the units will be two bedrooms with the standard 850-950 sqft floorplans we commonly see. 
This is great news for professionals, investors, and young families wanting a new space to call home in a walkable neighbourhood!
On the larger (and more $$$ end), there will be a handful of subpenthouses available. The subpenthouses will range between 1200 to 1500 sqft. The townhomes will be about 1300 sqft. 
There will also be one glorious amazing ginormous penthouse unit at over 2000 sqft -- I cannot wait to see what this one looks like.
And that's all so far! There's no word Juneau by Amacon pricing, floor plans, or design yet but as soon as I have that I can get it over to you all.