New year, new presale!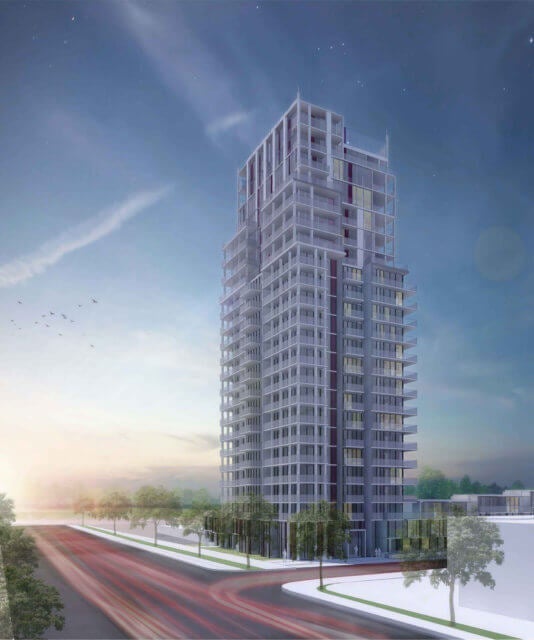 Hot on the heels of the success of Milano, 
Solterra
 is adding another tower to the Brentwood skyline. Bordeaux is slated for release in Spring 2018 (hey, that's soon!), and while only a few details are available now, it's looking like another winner for Solterra.
So what's the deal? Bordeaux will be located on the corner of Juneau St and Willingdon Ave (see ya, Prostock). Stretching high into the Brentwood sky, this concrete high-rise will be home to 141 luxury apartment residences, including a small selection of 3 bedroom townhome units. 
You can expect everything to have the same "WOW" factor that Milano boasted, including top-notch construction, gigantic outdoor spaces, Italian kitchens, premium appliances, air conditioning, and exciting building amenities.