Gilmore Place is one of the most anticipated presales in the Brentwood area (we've been waiting forever!) so you'll want to be on your A-game to catch this one. The launch of Phase One is one its way and a few details have been released about what life will be like at Gilmore Place.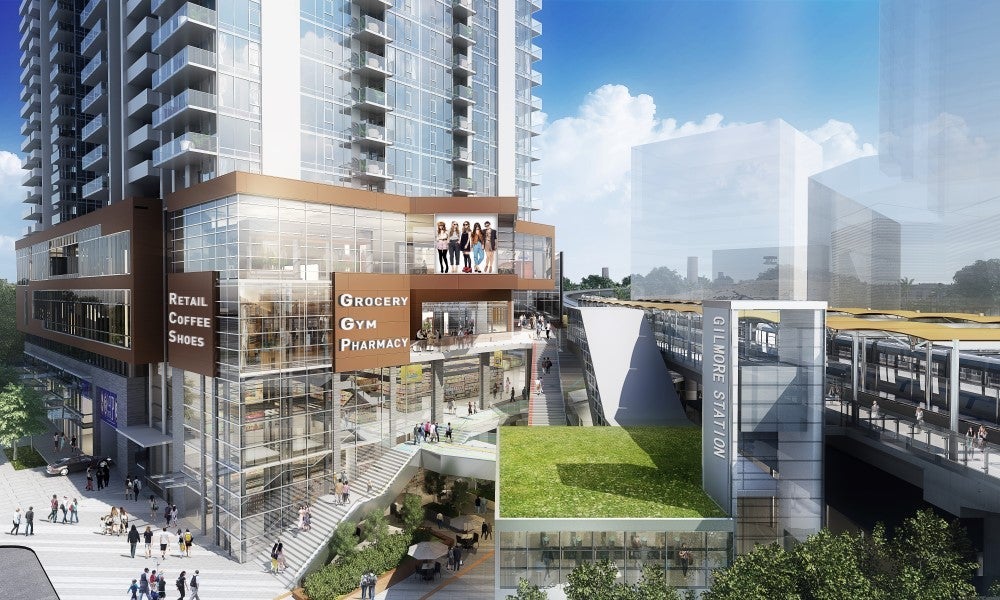 I can't start off by mentioning anything other than the planned Rooftop Dog Park. How perfect will it be to play with your pup while taking in views of the North Shore mountains?
No dog? No problem. Gilmore Place is set to have 75,000 sq ft of amenities (Onni is known for their amenities). You'll be able to work out in the fitness centre, take a swim in the indoor and outdoor pools, then relax in the sauna and steam room. 
And if you're feeling a bit more sporty, you can practice your swing in the golf simulator or play a few games of whatever you fancy on the multi-sport court.
At the end of the day, have a drink in the Sky Lounge and reflect on how great it is to live at Gilmore Place. 
With so much to do, you won't need to leave home. But when you do, the world is ready right outside your front door. Steps away are shops and amenities and top-notch restaurants -- plus the retail and commercial businesses that are set to move into Gilmore Place when you do.  And we can't think of a way to be closer to the skytrain, so your worry-free commute is already taken care of.