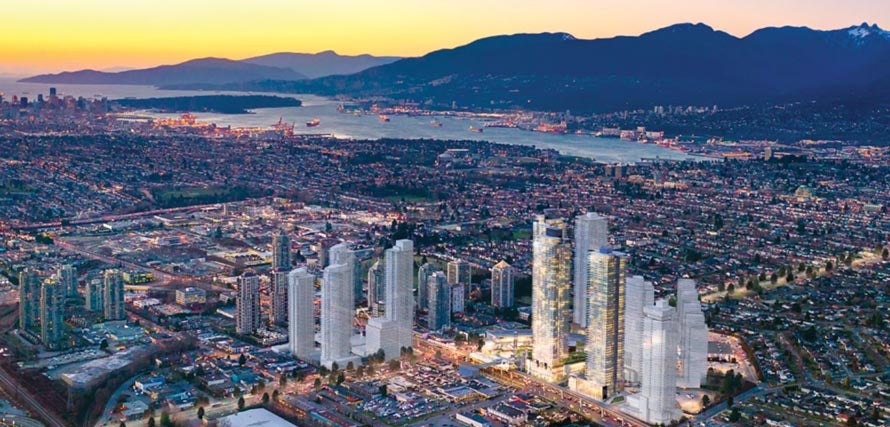 Location, Location, Location
From here you can go anywhere.
We say it because it's true—in real estate, location is everything. And Brentwood Park's location couldn't be better. Everything is within reach from your home in Brentwood. Downtown Vancouver is 20 minutes away on the skytrain. Metrotown is 15 minutes by car, 25 by transit. The highway is a few blocks away, providing quick access to the North Shore, Tri-Cities, and Fraser Valley. Outside your door, the revamped shopping mall and blocks of street-level retail will have everything you need within steps. What more do you need?
Looking for schools, parks, and neighbours who care? Brentwood is home to some of Burnaby's best schools, best parks, and best people.
Brentwood might be growing quickly, but that doesn't mean you won't know your neighbours and feel connected to where you live. With so much going on, there's no excuse not to get outside and make friends. Take your kids to Willingdon Park where there's a waking pool, exercise field, and community centre offering programs for all ages and stages. Brentwood Park Elementary, one of Burnaby's best schools, has fields, tennis and basketball courts, and several playgrounds plus a wading pool for the littles. Take a fitness class at F45 or Physio Collective, or meet friends for coffee at Starbucks or Whole Foods. 
Ditch your car, not your lifestyle.
With so many walkable shops & services, you won't need a car to enjoy your life in Brentwood. Sure, you can get anywhere in a flash, but why leave when everything you need is right outside your door? Just walk, ride, and play in North Burnaby's connected communities. Doctors, dentists, theatre, shopping, restaurants, parks, groceries, and even a few places for a mani-pedi, you can live an urban car-free life in Brentwood Park.