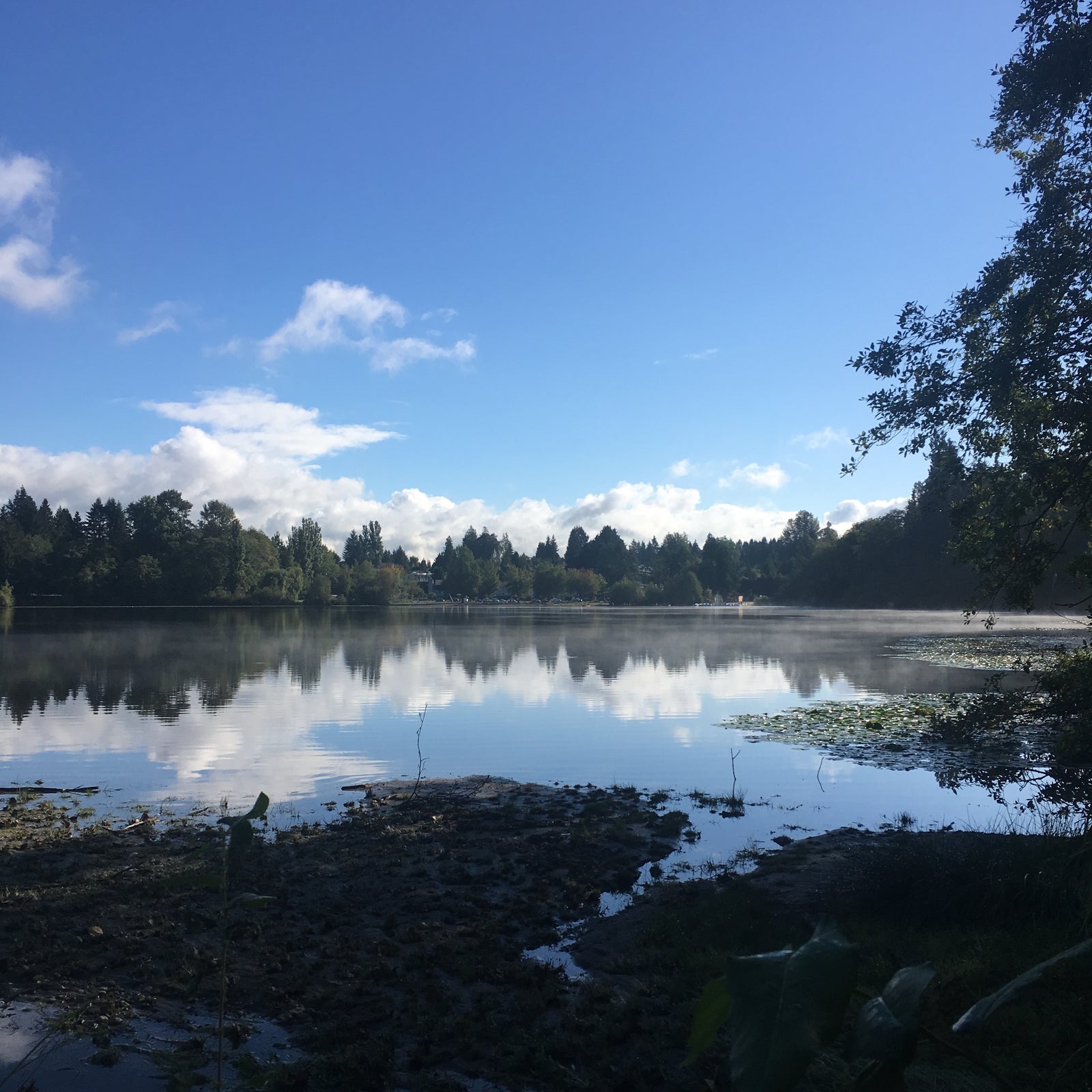 One of Burnaby's most beautiful parks, and my personal favourite, is Deer Lake Park. Deer Lake is small lake surrounded by fields, trails, and parks right in central Burnaby. It's absolutely one of our city's gems, and there's so much to do there! Here's some of my favourite activities at Deer Lake.  
What to Do at Deer Lake Park:
•
Rent a Paddle Boat or Canoe:
Renting a boat at Deer Lake
 is one of the best ways to explore the lake and spot wildlife! Located on the east side of the lake, there's ample parking and a huge playground close to the boat rental. Here you can rent kayaks, canoes, rowboats, and pedal boats (my personal favourite). Prices range from $18-$35/hr, but you can usually find a coupon floating around online. The boat rental times change from season to season, so be sure to plan ahead! They also run school groups (most kids who grew up in Burnaby have memories of canoeing on the lake… and one or two kids falling in). Be sure to pack sunscreen in the summer and wear a hat—it gets hot out there! Don't forget your life jacket, too!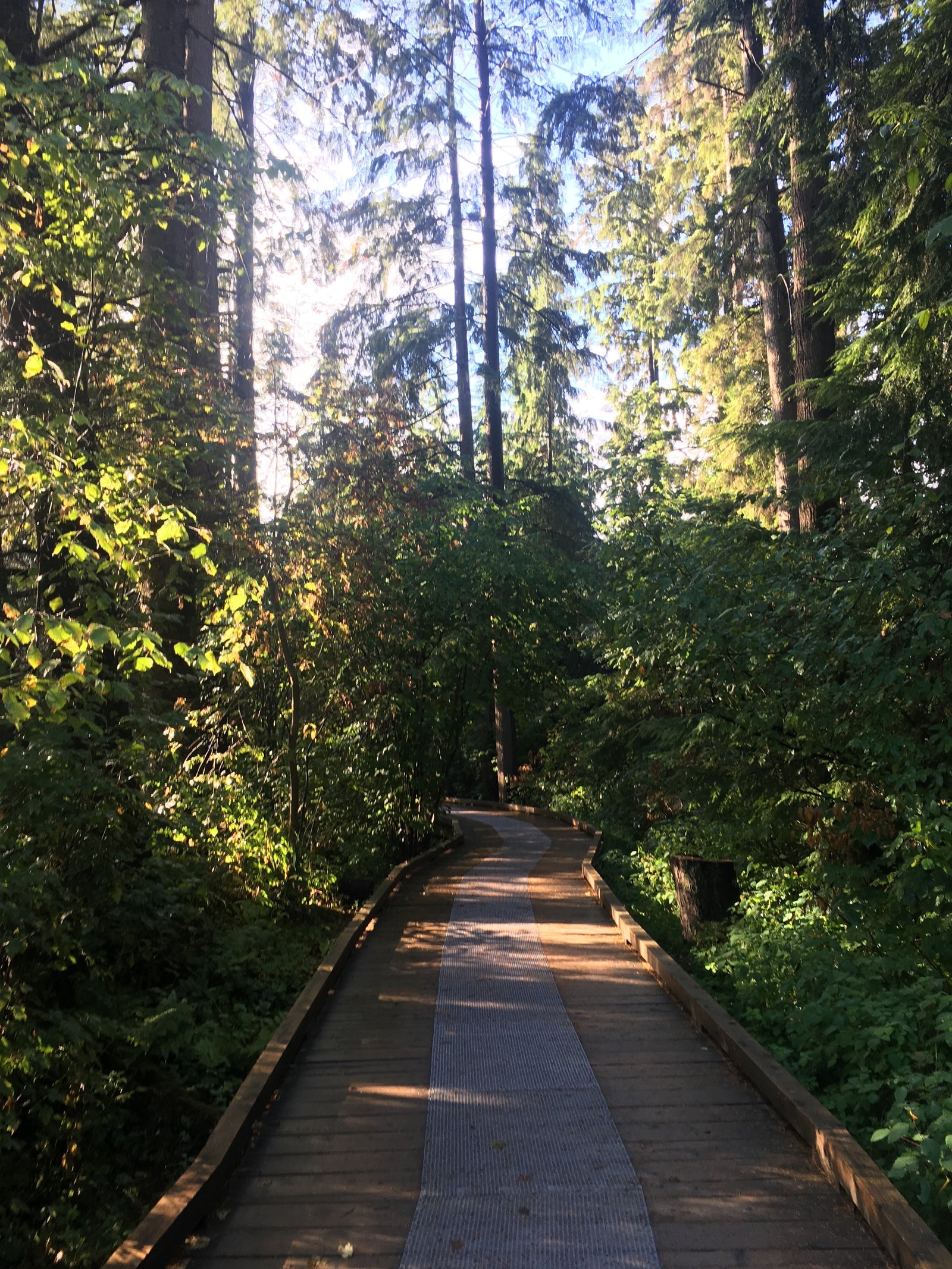 •
Catch a Fish
: On cool summer mornings you can spot local fishermen heading out to the lake to grab the best spot for 
fishing at Deer Lake
. Deer Lake is stocked with trout yearly, ensuring plenty of fish in the water to catch. Where's the best spot to fish at Deer Lake? Rent a boat or grab a seat on the flats on the North side of the lake, or fish off the wharfs. Deer Lake is a great spot to relax with a line in the water or teach the kids how to fish. 
•
Walk or Run the Trails:
Deer Lake is one of Burnaby's best spots for running, with populated trails that form loops around the lake and fields with amazing views and fresh air. If you're not into running or walking solo, there are plenty of Burnaby running groups that meet at the lake! It's a great way to improve your health and make new friends. You can find most of these groups on Facebook (North Burnaby Run Club is one) or check our your local running shop or gym for a connection. 
•
Have a Picnic:
Deer Lake is beautiful year-round for picnics. The best spot for a picnic is the big fields in front of 
Shadbolt Centre for the Arts
. Bring a blanket, a nice meal, and take in the views and fresh air. Just watch out for geese!
•
Try Wildlife Spotting:
Deer Lake might be in the middle of a city but there's still lots of wildlife. When you're at the lake be on the lookout for birds, beavers, squirrels, ducks, fish, geese… and of course, coyotes and a bear!
•
Attend a Concert:
One of Metro Vancouver's best outdoor concert venues is our own Deer Lake! Check T
icketMaster
 for upcoming shows. 
•
Let the Kids Play:
Deer Lake has two amazing playgrounds for the kids—one is right outside Shadbolt Centre for the Arts, and the other is on the east side of the lake beside the boat rental. Swings, climbing structures, and lots of fresh air to tucker them out for naptime or bed! 
•
Walk the Century Gardens:
Deer Lake Park is known for its beautiful 
Century Gardens
. Full of rhododendrons, there's a wonderful festival in the spring, now called Burnaby Blooms, that's worth the visit. The gardens are located beside the Burnaby Art Gallery (in Ceperly House). 
•
Visit the Art Galleries:
Deer Lake Park is home to 
Burnaby Art Gallery
, located in a beautiful heritage home called Ceperly House. Open year-round, the gallery has changing exhibits featuring many artists. You can also check out Shadbolt Centre for the Arts—they have student and professional displays throughout that are always fun to look at! Bonus: both offer art classes for all ages.
We're lucky to have such a gorgeous park with so much to do so close to home. Make sure to visit Deer Lake Park—let me know what you're favourite thing to do is!